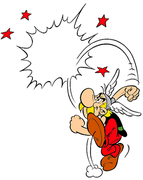 Model
Thermofisher Scientific K-Alpha
Device
Electron analyzer and detector
Double focus hemispherical analyzer

(180°)
''Take off angle'': 0°

Transition energy from 1 to 400 eV

Minimum step 3 meV

Acceptance angle 60 ° (+/- 30 °)

Detector MCP 128 channels
Monochromatized and micro-focused X source
Aluminum anod

e (Al Kα = 1486,7 eV)
Spot size from 30 to 400 μm

Working power

: 72 W

Analyzer

/ X Ray angle: 56°
Combined low energy electron / ion scattering source for charge neutralization
''Dual Beam'' 

source type

Electron Energy

typically

from 0 to 5 eV
Electron Beam Current

typically

250 μA
Ion Energy

typically

20 eV
Ion Current

typically

20 nA
Ion gun for depth profiles and sample cleaning
Energy range

: 100 eV to 4 KeV

Maximum ion current

: > 4 μA

Spot size: 200 μm to 2.5 μA and 4 KeV

Gas used: Ar
Spectrum processing software
Samples that can be analyzed
Please note: sulfides, iodides and fluorides, especially in the form of powders, are excluded because they may pollute the analysis chamber.
You are requested to keep the samples you bring for analysis clean.

The surfaces must not come into contact with the skin or the walls of the boxes in which the samples are stored.
Link to the XPS database maintained by this service

:
http://hebergement.u-psud.fr/XPS/